We are excited to announce that KSUN has two new series start facing our customers.

Perfect product selections for our customers' modern lifestyle, with our intelligent R/D team, we have created a never seen in market product holds exclusive patent only to Qisheng Plastic Packaging Co.,Ltd.Our team has selected modern prints and designs that would bring a young vibe to our customers.
We are happy to announce that Qisheng has rolled out a never seen before "Earbud capsule" shape squeeze bottle for cream products, new OEM design floral shape base bottle/jar series.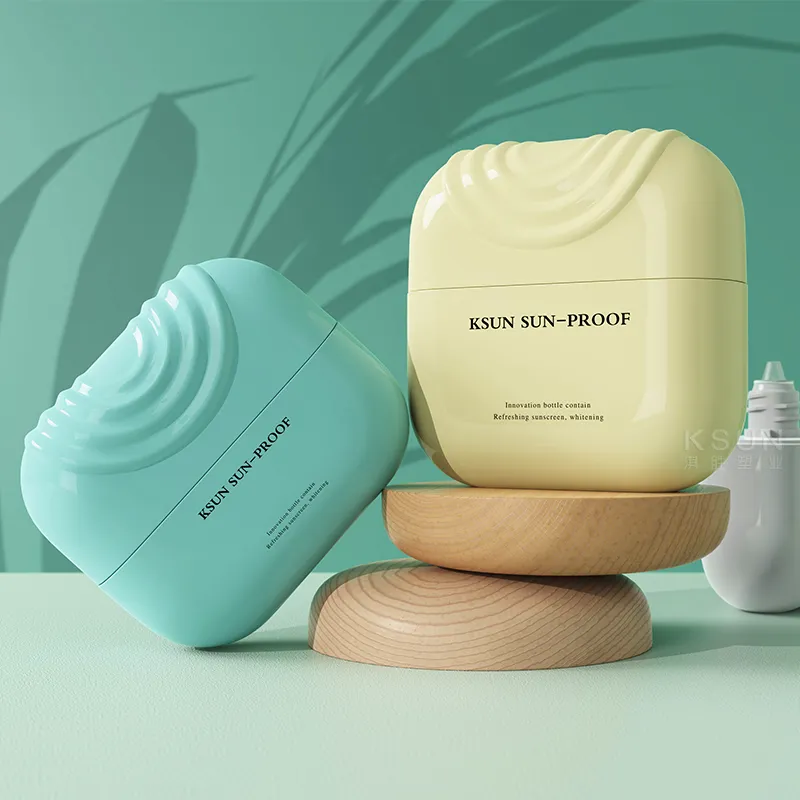 The OEM earbud capsule bottle presenting a scenario of young vibe, the "Airpod" like shape is a perfect design targeting nowadays modernly fashion, wireless earbuds becoming an important part of our life, with Qisheng's OEM design by our R/D team the bottle is available in 30ml or 50ml capacity, providing a modern-day pocket size and travel friendly solution.
The bottle is made with PE materials and allowing our clients with creative thought in customization, including color, Logo, pattern, silk screen printing; The bottle is mainly targeting sunscreen and body lotion product, with its design the bottle is easy to open and use, all you need is twist the cap open, press the body and let the liquid product out of the container for use.
With its unique design, the earbud capsule shape bottle is only exclusive in Qisheng Plastic Packaging Co. with our exclusive product patent.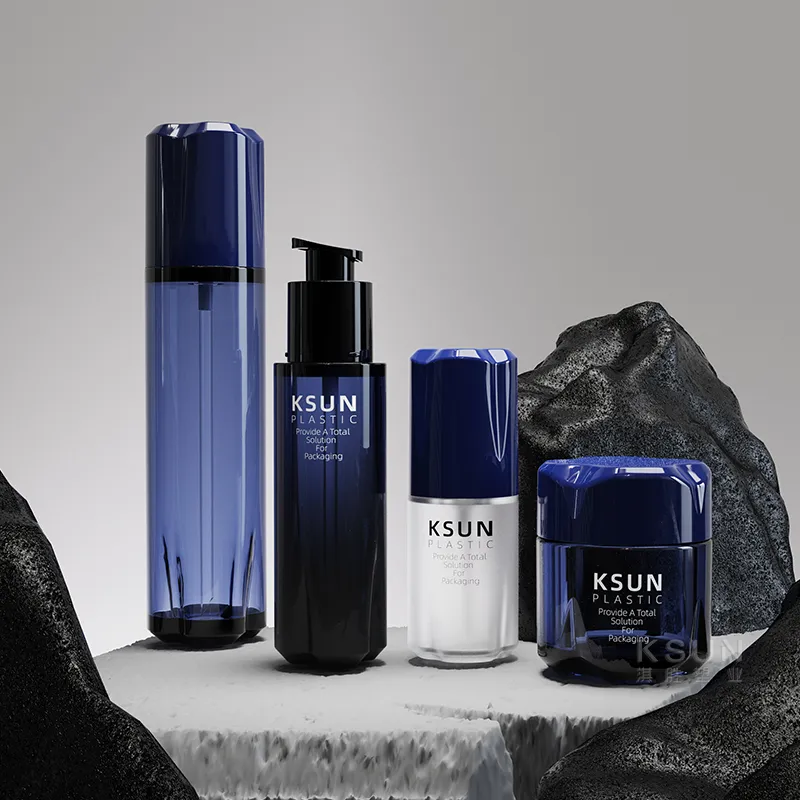 For our second series launching alongside with the Earbud Shape Capsule bottle, let me introduce you with our newly designed Plum Bloom shape bottle, on the bottom of the bottle and the peak of the cap we match Plum blooming shape complementing each other, bringing a unique vibe to a new level of luxury feeling.
Inspired by cherry blossoms, it breaks the traditional round shape and integrates the elements of plants into the bottle to show a different beauty. The reason for the flower shape at the bottom is that the bottle must have certain compatibility as a male model, so that the brand can integrate itself on the bottle. The tonality of the brand will not be so overwhelming.
The series rolling out 5 different type of hot selling PETG material bottles including cosmetic cream Jar, and Lotion pump Bottle, this is considered as a cosmetic bottle set, capacity for each bottle as such: for the jars comes with 30g and 50g, for the liquid product bottle comes with 30ml, 50ml, and 120ml. For substitution we are also available in replacement of other types of cosmetic packaging from our catalog.
As always, in KSUN, all products are available for unique customization, your choice of the surface process, color.
For more product inquiries, please contact our salesperson. We are happy to help you with your quote.