| | |
| --- | --- |
| Product name | Luxury 500ml Black PET Shampoo and Conditioner Bottle with Pump |
| Capacity | 500ml |
| MOQ | 10000pcs |
| Material | PET |
| Colour | Matte black, White, Pink,Blue,Transparent,Pantone color, etc. |
| Surface artwork | Hot stampIng, Sllk-screen printing, Labels, Frosting, Electroplating.etc. |
| Pumps | Lotion pump,Flip top, Screw cap. Press top |
| Sample | Provide freely. shipping cost is collected |
| Packaging details | Standard export carton packing |
| Advantage | Specializing in the production of plastic container for 20 years |
Product size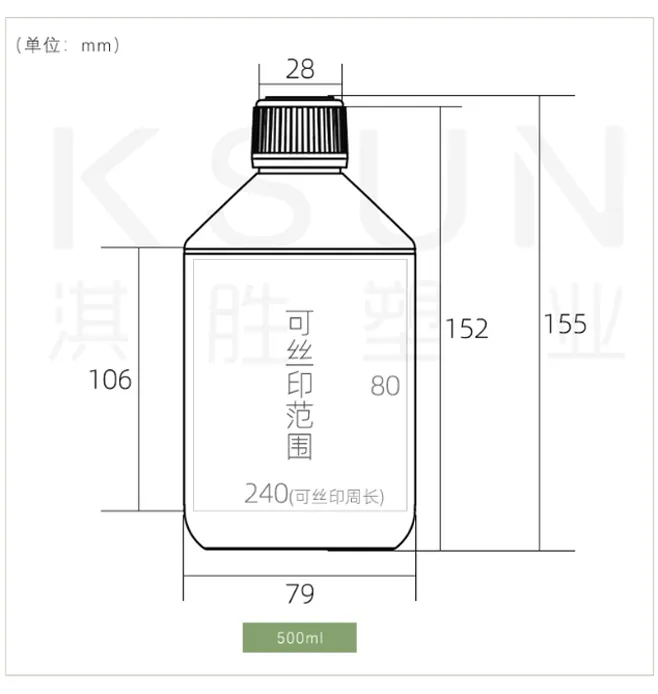 Communication is to understand one of the most efficient way.It's very likely that I have what you need.
Product details
Company video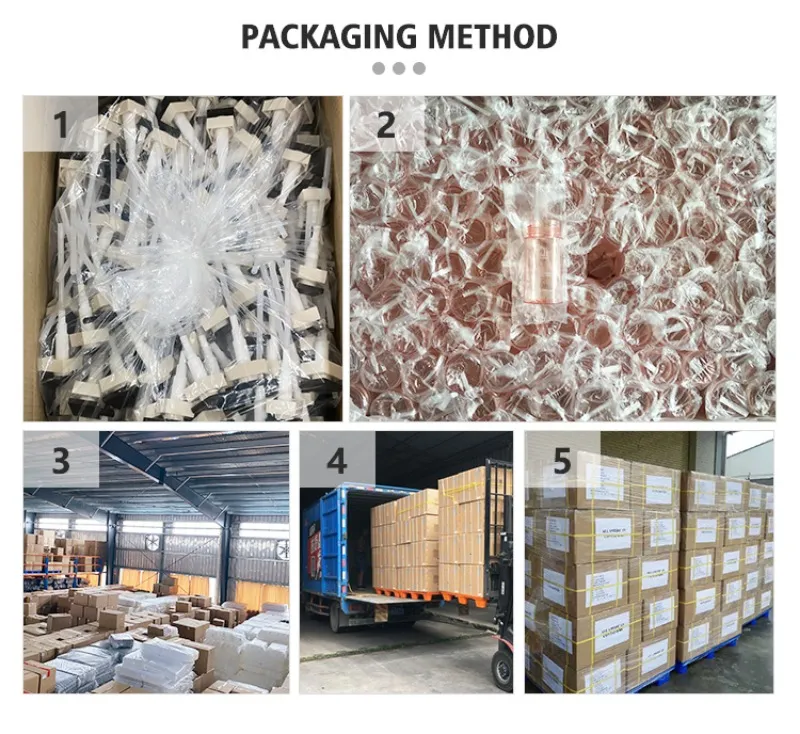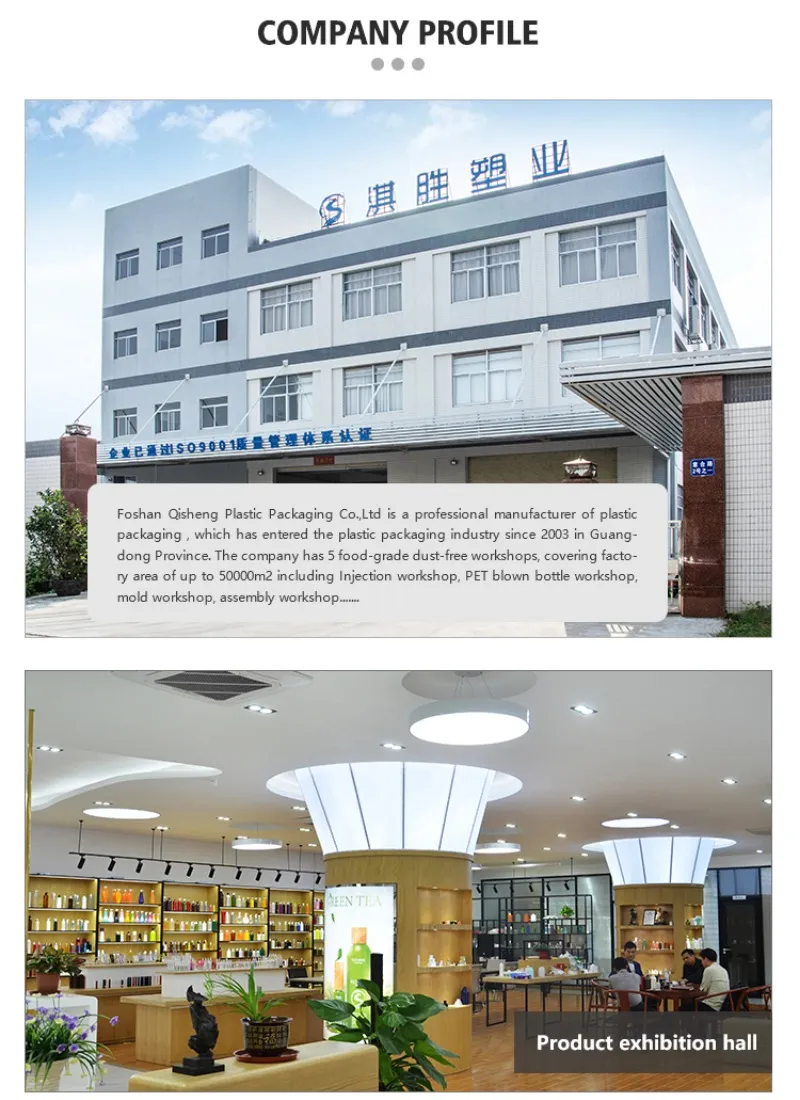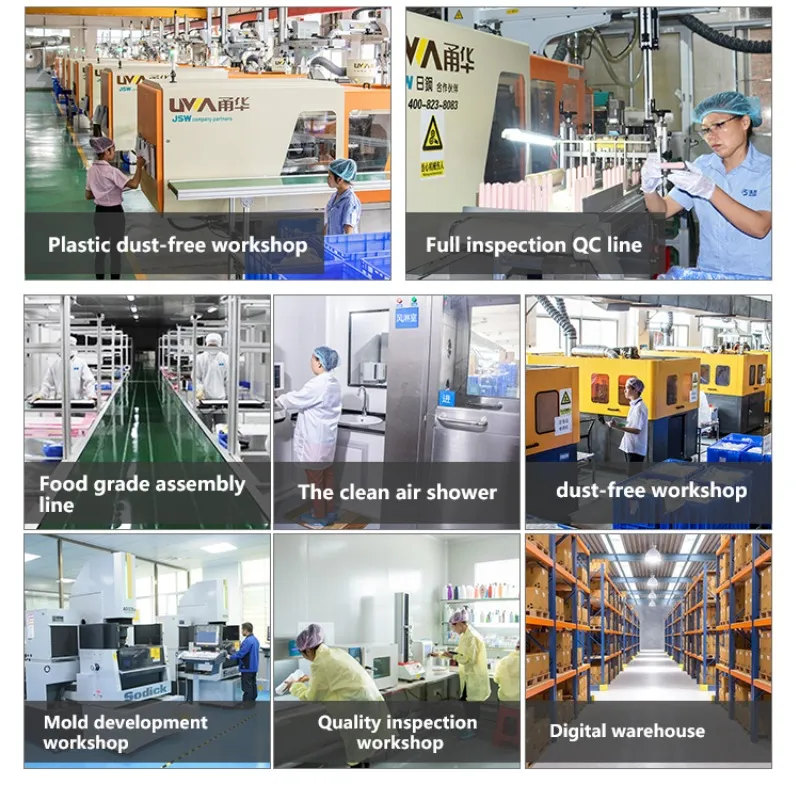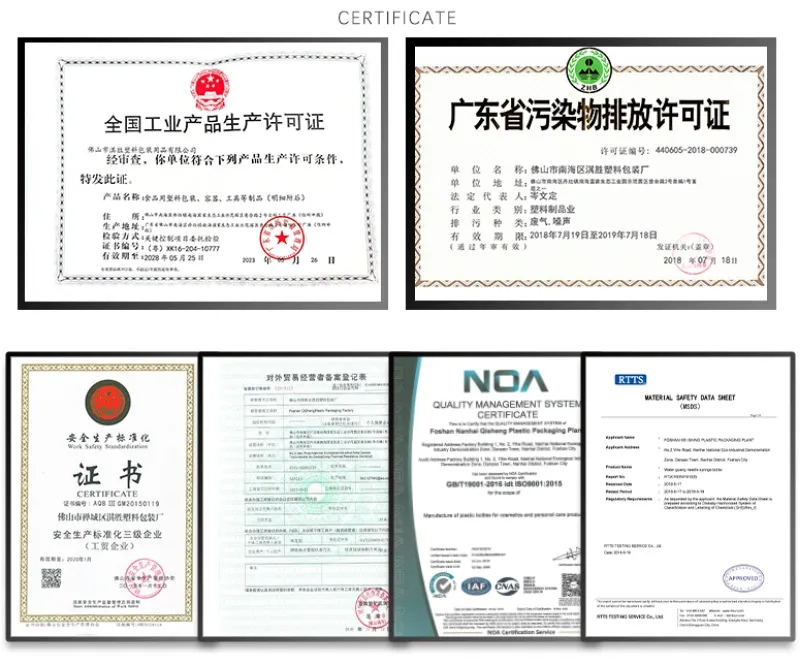 Why choose us?
Foshan Qisheng Plastic Packaging Co.,Ltd is a professional manufacturer of plastic packaging, which are Specialized in design and production of plastic packaging, provides various plastic products, such as lotion bottle, shampoo bottle,serum dropper bottle etc.The reason why you can choose us as follow:
1. More than 20 years of factory production experience;
2. Free samples are available;
3. Production molds exceeding 6000 sets.
4. 15 days delivery date of customized products;
5. we can OEM various design.
FAQ
1.How to confirm style specification and material?
The customer has provided samples to us, which we analyze and measure to determine.
Customers provide us with packaging style pictures, specification data, material composition and printing patterns.
Customers do not have specific packaging specifications. We can provide recommended specifications and designs for similar products.
2.What are your company's packaging products?
We are a plastic bottle packaging factory.Our company's plastic packaging products include: cosmetic syringe,blue bottle shampoo,lotion bottle,cosmetic bottle set,toner bottle,plastic cream jar,spray bottle,dropper bottle,foam bottle,sunscreen bottle,detergent Bottles,preforms,etcs.
3.Return and exchange of customized products?
Due to the specificity of customized products, this product does not support return and exchange; Contact the after-sales department to solve quality problems.
4. what's the minimum order with logo ?
Luxury 500ml Black Shampoo and Conditioner Bottle.Our custom minimum order is 10000pcs.
5.How can I get a quote?
You can send us email with product details: size, material, design, logo and color; if you have artwork, it will be much appreciated. We will reply you within 24 hours. Also,you can discuss with us on TM. Our sales are online more than 12 hours every day.
6.This Product News
Introducing our 500ml shampoo bottle, precision crafted and designed to take your hair care experience to the next level. Crafted from high quality PET material, this bottle combines style and functionality to ensure your favourite shampoo is safe and secure.
The 500ml shampoo bottle has a sleek, ergonomic design with a comfortable grip for a perfect experience every time you pour. The bottle is lightweight and easy to use, making it an ideal companion for travelling. With this shampoo bottle, you can enjoy your hair care routine without any worries.
This bottle is more than just a container, it is a statement of luxury. The sleek, transparent bottle showcases the vibrant colours and textures of your favourite shampoo, adding a touch of elegance to your bathroom countertop. Its modern, minimalist design blends seamlessly with any décor, creating a harmonious setting for your daily hair care rituals.
But the real beauty lies within. Our 500ml shampoo bottle has plenty of capacity to store enough shampoo for long-term use. Say goodbye to the hassle of constantly adding shampoo and enjoy an uninterrupted shower knowing that your shampoo is always at your fingertips. The large opening of this shampoo bottle makes filling it a breeze, so you can focus on what really matters - nourishing and cleansing your hair.
We understand that convenience is key, and our shampoo bottle delivers just that. The flip-top cap ensures no more fumbling with screw caps or spills in the shower. Its user-friendly design allows for easy dispensing, allowing you to control the flow and avoid wastage. You can bid farewell to those frustrating moments of excess product pouring out uncontrollably.
But it's not just about convenience; it's about your hair's well-being. Our 500ml shampoo bottle is specifically designed to preserve the potency of your shampoo. The PET material ensures that your shampoo remains fresh and unadulterated, protecting it from external factors that may compromise its quality. With this bottle, your shampoo stays potent and effective, ready to provide your hair with the nourishment it deserves.
We take pride in our commitment to sustainability. Our 500ml shampoo bottle is made from recyclable PE material, ensuring that we play our part in reducing plastic waste. Join us in our journey towards a greener future, knowing that you are making a conscious choice when you choose our shampoo bottle.
Indulge in the ultimate hair care experience with our 500ml shampoo bottle. Its premium quality, convenient design, and commitment to sustainability make it a must-have for every discerning individual. Elevate your hair care routine, pamper your strands, and let your hair shine with vitality and brilliance. Trust in our shampoo bottle to enhance your overall shower experience, making you feel like it was designed with your needs in mind.